Clinical Trials for Metastatic Breast Cancer (MBC)
Clinical trials can offer a new therapy or treatment not yet available.
Participating in a Clinical Trial
Clinical trials are controlled, scientific studies that test the safety and effectiveness of specific therapeutic interventions. They could involve a new drug, a different way of administering chemotherapy or a new surgical technique. Clinical trials are the rigorous way to determine whether a new drug works or whether a change in treatments or procedures provides additional benefit or fewer side effects.

There are risks and benefits to participating in a clinical trial. Benefits may include the opportunity to receive a new treatment previously unavailable as well as an increased level of medical attention. Risks include the possibility that the new treatment won't work or may have harmful side effects. If offered, understand the purpose and design of a trial, what it is required of you and what your rights are. Our Metastatic Navigator has more information.
Types of Clinical Trials
Drug clinical trials are designated as Phase I, II, III or IV:
Phase I
Smaller trials (under 50 patients) that examine whether newly developed drugs are safe in human patients. They evaluate how a drug should be given, how often and at what dosage.
Phase II
Larger trials (50-200 patients) that are considered "proof-of-concept studies." The primary objective is to determine how well a new drug works as well as continued evaluation of a drug's safety and major side effects.
Phase III
Large trials (200 or more patients) from varying medical centers. The main objective is to determine whether a new treatment improves upon what already exists. More common side effects and safety concerns are identified. Once completed, results are submitted to the FDA for review and approval or denial as an acceptable treatment option is determined.
Phase IV
Trials conducted to gain additional information about the safety and effectiveness of drugs and other treatments that are already available. Comparing two or more accepted treatment regimens, examining alternative dosing schedules, treating a narrower range of cancer sub-types or enrolling a more limited patient sub-population are examples.
Finding Clinical Trials
There are some great resources for finding clinical trials:
Metastatic Trial Search is a tool especially for patients with Metastatic Breast Cancer. Created by Breastcancertrials.org in collaboration with YSC, Living Beyond Breast Cancer, Metastatic Breast Cancer Network and Triple Step Toward the Cure, it identifies clinical trials for women with MBC.
American Cancer Society's Clinical Trials Matching Service has representatives that can help you find a trial that's right for you. Call 800.303.5691.
Breastcancertrials.org reviews breast cancer-related clinical trials and summarizes them in easy to understand language on its website. Users can create a profile and be notified when new clinical trials matching individual criteria become available.
Clinicaltrials.gov lists all clinical trials available.
Help Advance Knowledge About Metastatic Breast Cancer
YSC is an advocacy partner on a research project called the Metastatic Breast Cancer Project. Funded and coordinated by the Broad Institute of MIT and Harvard in collaboration with the Dana-Farber Cancer Institute and Harvard Medical School, this projects asks women with Metastatic Breast Cancer to share tumor samples and medical records to expedite the discoveries and enable researchers to better understand Metastatic Breast Cancer. Sign up to participate.
Learn More
To learn more about clinical trials, watch "Why should I consider a cancer clinical trial?"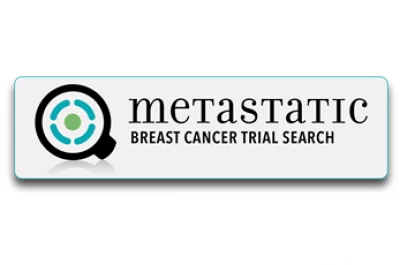 Metastatic Trial Search
Created by Breastcancertrials.org in collaboration with YSCand other organizations, Metastatic Trial Search identifies clinical trials for women with MBC.