Living with Metastatic Breast Cancer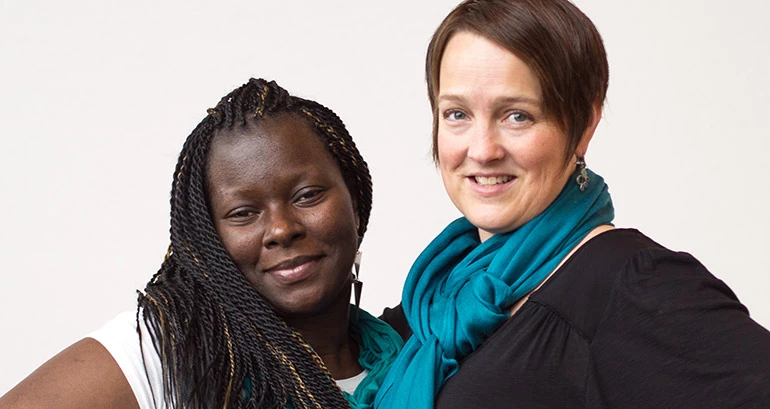 Learn how to live well with metastatic breast cancer (MBC) by arming yourself with knowledge, taking control of your health and treatment, and connecting with other young women facing similar challenges.
Metastatic Breast Cancer in Young Women
Young women with MBC face particularly intense challenges. They're also underserved by a medical community often unaware of the unique issues young women face. As you stand up to the challenges of this disease, you will learn a lot of new information that can help you feel more confident and in control of your health. But, you will also experience many emotions. It's important to give yourself the time you deserve. Go at your own pace, and use the information and resources as you need them.
Most importantly, feel free to contact us at any time. We'll help you understand your diagnosis, know your options, advocate for yourself, keep track of everything and realize that you are not alone.
Connect with Other Young Women with Metastatic Breast Cancer
Our Metastatic Survey results confirmed what we have heard from young women living with MBC again and again. There is nothing like connecting with another young woman with MBC who "gets it."
Your family and friends may mean well, but sometimes they can't relate to what you're going through. Building a supportive community of women who are also living with MBC can make you feel less isolated. We offer many ways to help you connect to other young women like you:
Download the Metastatic Navigator
You may feel alone and have many questions and concerns, but not know how to start getting answers and assistance. Our Metastatic Navigator presents the most up-to-date information on MBC including: treatment options; quality of life issues; communicating with healthcare providers, family and friends about your disease; lists of questions to ask your doctors; and resources available for additional assistance.
If MBC is your first breast cancer diagnosis, we suggest downloading or ordering a free copy of our Newly Diagnosed Navigator to help you understand the basics of breast cancer.

YSC thanks the Avon Foundation and Pfizer, Inc. for the funding to update our online MBC content.
Connect with Others
Find women who know what it's like to face breast cancer at a young age. The YSC community makes it easy to find and connect with other young survivors and co-survivors.