Be a Breast Cancer Advocate
Young women have powerful voices. Advocacy helps us get through our breast cancer experiences, stand up for all young women and gain a feeling of control over our own healthcare. Friends, caregivers and supporters often advocate in tribute to those they love. There are many types of advocacy to suit a variety of skills, goals and experience.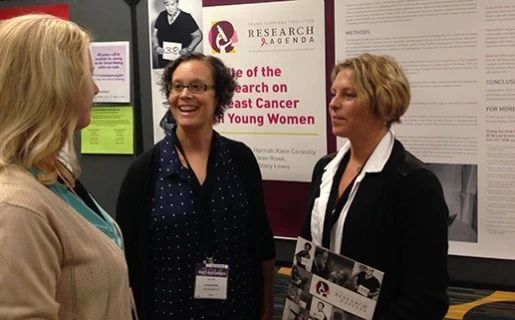 Research Advocacy
Take an active role in the research process by helping to guide the research questions that get answered, reviewing research proposals or serving as an advocate on a research grant. Your dedicated work helps ensure young women affected by breast cancer are well-represented in scientific data and study results are meaningful to our community. Find out how you can become a research advocate today.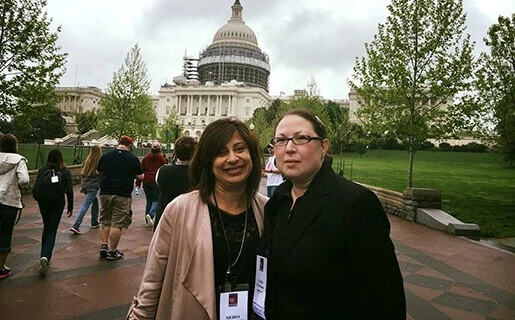 Legislative Advocacy
Challenge the status quo and use your voice as a driving force for legislative change. Whether you want to focus on research funding or quality of life initiatives, you can demand change on behalf of young women affected by breast cancer. Learn how you can use your story to ensure the needs of our community are met.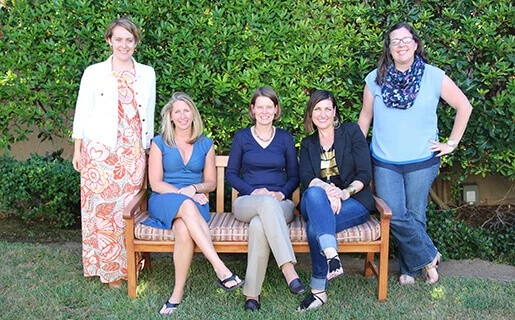 Be a YSC Rise Advocate
Respected Influencers through Science and Education (RISE) is our training and service program for young women affected by breast cancer interested in becoming research and legislative advocates.