"Wishing thrivership, unity and community to all!" Remembering Dikla Benzeevi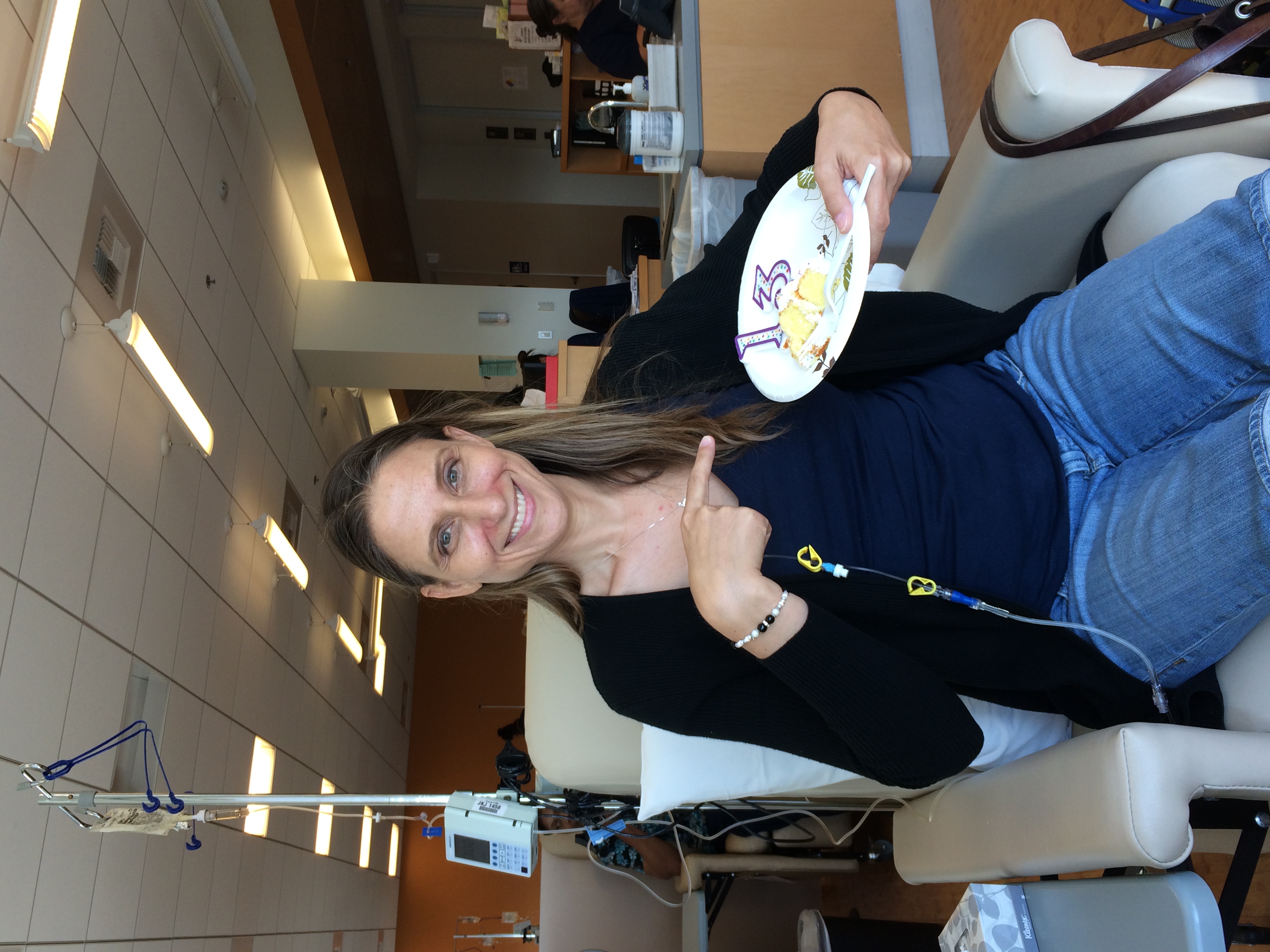 Dikla Benzeevi was a consummate connector, a fierce advocate and a staunch supporter of young adults living with metastatic breast cancer (MBC). She passed away April 7, 2023. For 20 years she lived brilliantly, boldly and passionately with MBC.
Dikla was diagnosed with MBC in 2002. Dikla's engagement with Young Survival Coalition (YSC) started in 2003 after she attended her first annual Conference for Young Women Affected by Breast Cancer which was co-hosted by Living Beyond Breast Cancer and YSC. She attended solo hoping to meet other young adults with MBC. Once she experienced the conference, she knew that others needed it just as much as she did. Dikla traveled to the 2004 and 2005 meetings wearing a back brace and with a posse of young breast cancer survivors and thrivers from the LA area. Their t-shirts read, "Cancer Can Kiss My Ass." She rarely missed a YSC gathering as she wanted to be there to support as many people as possible. Dikla served as a YSC peer mentor over the years, and she curated a thriving community of young adults living with MBC.
As an advocate, Dikla was known nationally and globally for amplifying the voice of young adults living with MBC. She made her voice heard from Washington, D.C. to Dublin, Ireland, and beyond. She participated in advocacy training and YSC's Research Think Tank to be better equipped to speak on behalf of the community and ensure the MBC voice is heard.
If an organization was doing something for those living with MBC, she was interested in collaborating to reach, engage and support more people. Although she was featured in magazines and received multiple awards, she was more interested in ensuring the needs, issues and experiences of the young MBC community were heard, understood and addressed..
Dikla celebrated each cancerversary by sharing an annual email which outlined her treatment journey. They usually started with "still here at ## years post diagnosis." These communications were posted on her social media and shared via email far and wide. While they contained the gorey reality of her treatment journey, they were also filled with a sense of hope and possibility. "Wishing thrivership, unity and community to all!"
We are heartbroken to lose another person to metastatic breast cancer. Yet, we are joy-filled by memories of Dikla's laughter, compassion, and friendship. All of us at YSC are inspired by her activism to continue forward momentum in serving and empowering the young adult metastatic breast cancer community. Dikla will be forever missed, but also forever a part of the YSC community.